https://www.buzzfeed.com/kristinchirico/14-things-no-one-tells-you-about-wedding-dress-shopping?utm_term=4ldqpia
You're gonna find more than one dress that feels like "the one," sorry!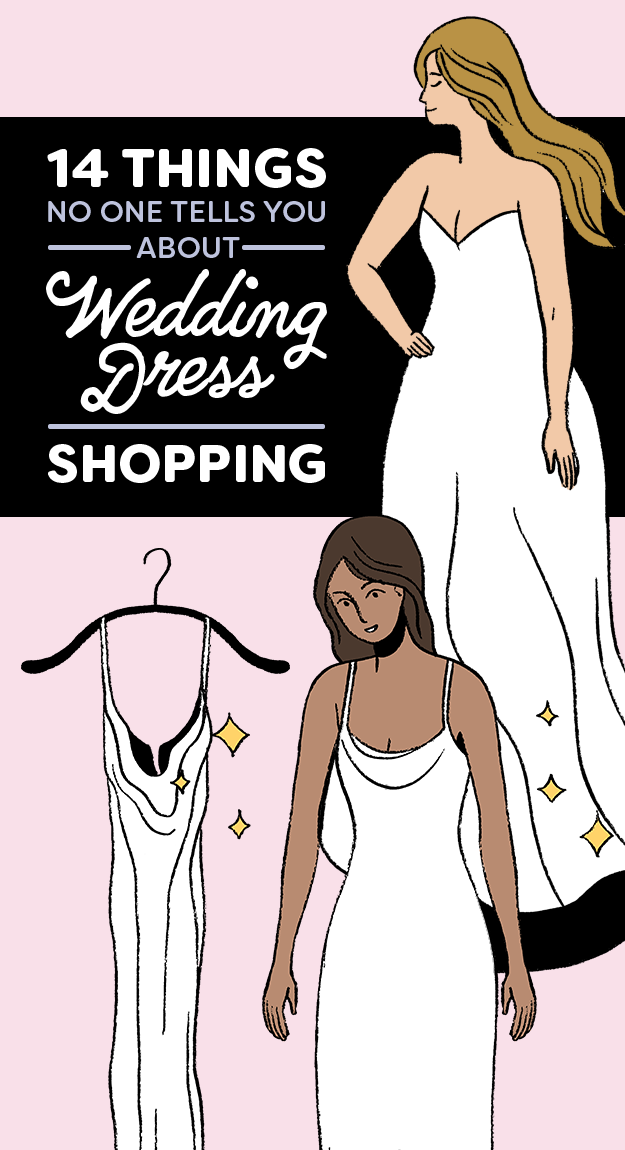 Charlotte Gomez/BuzzFeed
Even a fun dress shopping appointment with zero drama can be emotionally exhausting.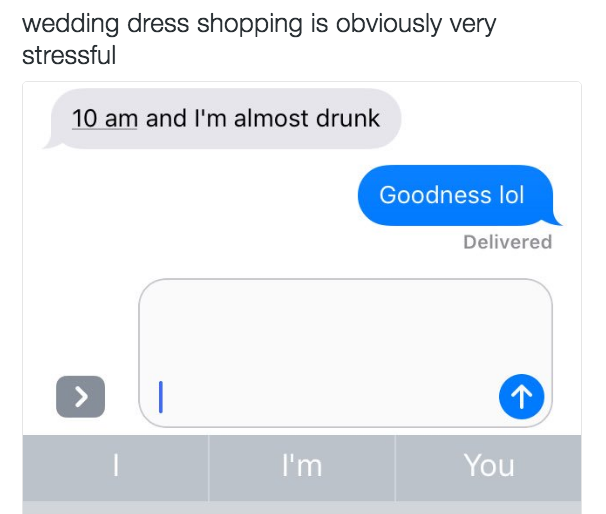 Yes, you will have fun! But also, you are:
a) Making a major decision that you will presumably only make once,
b) While staying in your budget,
c) While making sure your friends and family feel included,
d) While being honest about your own feelings, but not so honest that you seem rude,
e) While dealing with a salesperson who really, really wants to sell you a dress.
Be kind to yourself! As any toddler can tell you, it's really easy to go from "I'm having fun!" to "I've climbed into the sewer, which is where all that screaming is coming from!" if you don't take care of your emotional needs.
You are not a failure if you go to a wedding dress shopping appointment and don't like anything there.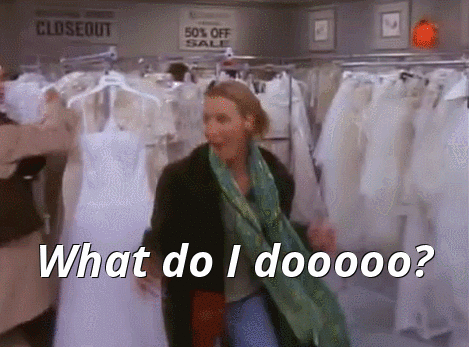 It's super common for bridal salons to create a "Let's find you the perfect dress!" environment — aka the "We will obviously be making a sale today, because whatever you need is surely in this store!" type of attitude. Plus, when you have an audience of loved ones, there's the pressure to perform — grandma didn't fly in from the North Pole just to see you shrug at tulle for seven hours.
But I promise, if you walk out with nothing, no one is going to be mad. It happens all the time. Just walk away.
NBC
You might not get ~Special Magical Feelings!~ when you put on the winning dress.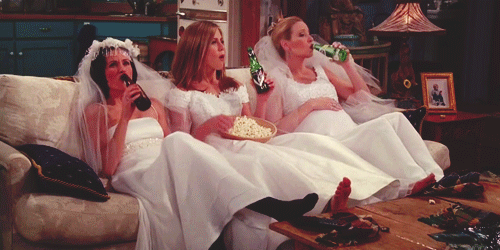 And that's because...
NBC
---